Premiere Pro is an application that I use almost every day for course production and consulting. I've written books about it, created courses, and know every nook and cranny inside and out. After packing all the features one could possibly want into the program, Adobe is "reimagining" the interface to simplify operation for newbies.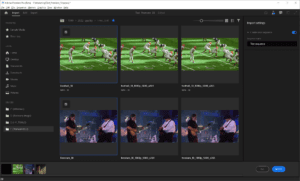 As I conclude in this article on Streaming Media Producer, "If you're a new user of Premiere Pro, you'll find import and export easier and more intuitive. If you're an experienced user, you'll find most of the changes mildly useful and certainly not jarring. If you liked the previous mode of operation, in most cases you can still access it. As a daily Premiere Pro user who finds the existing UI nearly perfect in every way, I hope Adobe continues to apply a light touch when changing the editing interface and tools where I spend the bulk of my editing time."
Check out the article here.