I recently received an email asking about resources for video and webinar production. I sent off a list of video production, audio, and lighting related resources, so I thought I would expand upon that in three blog posts. This third and final post is on lighting-related resources for streaming production. 
Let me start by commenting that if you're not adding lights to your webinar or video conference productions, your quality is almost certainly impaired. There's a reason that TV studios and news rooms are bathed in copious amounts of light; it's absolutely necessary to produce noise-free video. In fact, if you compare the output of a $30 webcam with good lighting, or a $6,000 camcorder with poor lighting, the webcam will almost always win. You don't have to spend a fortune on lighting, but you do need to add supplemental lights. 
OK, lecture over. Here are the resources. 
Light the Way: A Beginner's Guide to Video Lighting on a Budget – If you're a total newbie, start here. You'll learn a bit about color temperature, and your very low cost options for lighting a webinar or web conference. The article details how to light a single person shoot, and a two-person shoot. 
Choosing Cameras and Lighting for Single-Speaker Webinars (1): I actually presented this as a webinar, which hopefully gives the topic some credibility. Here's the webinar embedded from YouTube, but if you click over to the webinar page you can see individual videos from the camcorders/webcams that I tested and download the handout. 
Choosing Cameras and Lighting for Single-Speaker Webinars (2). I converted the test results into an article for Streaming Media Producer, which you can read here. So if you like to read about things, rather than watch videos, click over to the article. 
Handout from Webinar. I just looked over the handout from the webinar, and it's useful enough to get its own line item. Lots of good input on which features to look for, and links to multiple reviews of some of the top cameras used for live and on-demand streaming production. Click here to download the handout. 
Simple Lighting for a Two-Person Interview. You're shooting a simple interview of two people facing each other; how do you light it? This article shows how CBS News does it (sneak preview below). 
Lighting for Streaming Tutorials. I produced a DVD in 2008 called Critical Skills for Streaming Producers, in conjunction with Streaming Media Magazine. The product is now out of date and off the market, but some of the videos included with the tutorial still have some real value. In particular, the five videos relating to lighting for streaming are still pretty useful, and available for free, here, along with some worksheets and checklists. These cover setting up flat and three-point lighting, and lighting basics like color temperature, hard vs. soft lighting, and other fundamentals. One tutorial details how to use your camera's zebra stripes to set exposure; an essential skill for those working with prosumer camcorders with zebra stripes. 
Lighting for Streaming. If you prefer to read, rather than watch, check out this article before the tutorials, as it covers most of the same content. You can also access the tutorials from this article (but not the worksheets and checklists). 
Adorama Flashpoint CL-1300 LED Panel Light. If it was possible to fall in love with a light, this light would be the object of my current desire. It's powerful, quiet, portable, and relatively inexpensive. Here's a video on the topic (also accessible from the article). 
Review: Adorama Flashpoint LED Lights. The first generation of LED were actually kind of meh, and so I found here. This article is useful to track the evolution of lighting from very hot incandescent bulbs (shop lights anyone?) to much cooler compact fluorescent (CFL) and LED fixtures. Here's how I used to light my shoots.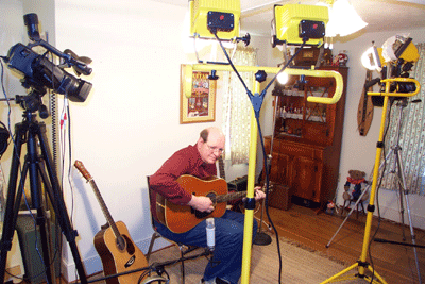 Here's the CFL soft box stage.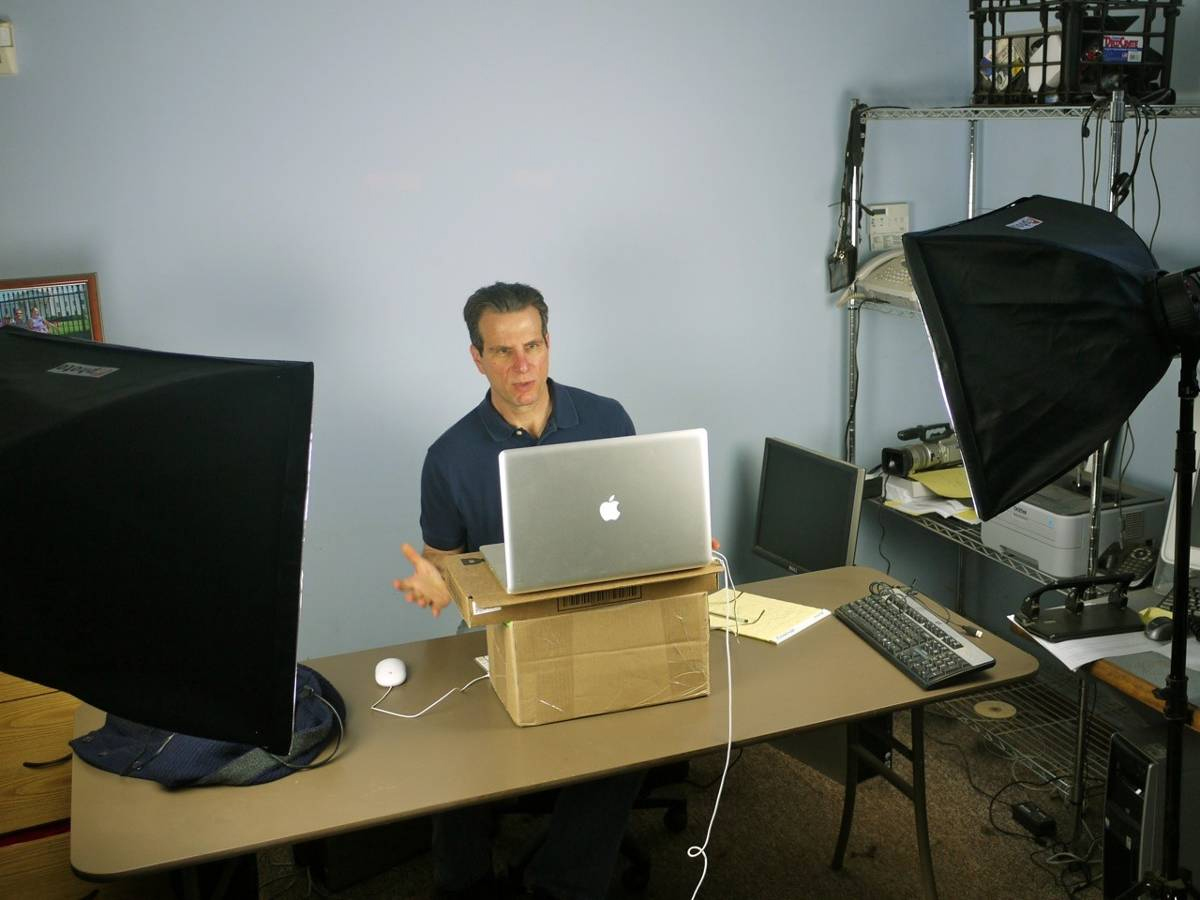 Here we are in the modern era.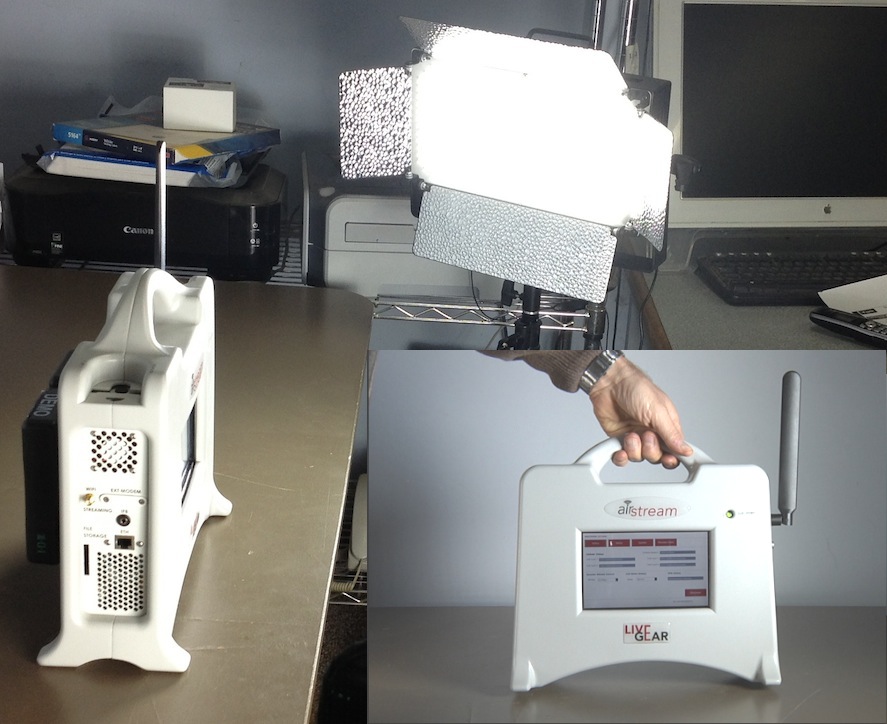 Mastering Webcam and Smartphone Video: I'd be remiss if I didn't mention my latest book, which has a chapter on lighting for webcam-based webinars and conferences, and a chapter on adjusting exposure with webcam configuration software. If you're looking for a single resource to up the quality of your webcam-based productions, check it out.