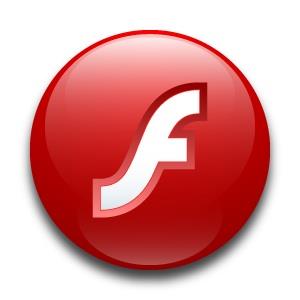 So there I was, a chapter due on my next book on live streaming, and a column due for Streaming Media. Which to tackle first, I pondered.
The chapter is on lighting for live event streaming. I have my own thoughts on the best — or at least safest — course for this: flat lighting all the way. But rather than inflict my own, overly conservative thoughts on my readers, I figured I'd do a little research. You know, check out the top 15 or so news-oriented sites and see how they light their sets. Then check out tech video broadcasting sites, such as Revision3 and CNET. Then check out some corporations who use video intensively, such as Apple and HP, and see what they're doing.
But what about the column, I thought? Can't let ol' Eric down, at least not for too long. Then it hit me. While checking for lighting style I could see if HTML5 has made any inroads into these high-profile markets. You know, visit the site in Google Chrome, find a talking head video, right-click to see what technology is playing the video, and at the same time, note whether it used flat or shadowed lighting. Surely, I thought, if Adobe dropped Flash from the name of Adobe Media Server 5, large sites must be dropping Flash faster than Disney dropped the Jonas Brothers.
To verify my test methodology, I visited Revision3's Tekzilla show, right-clicked, and saw no mention of Flash Player. No surprise there, since Revision3 announced that it was transitioning to HTML5 last November. Same result at Apple, which appeared to be using HTML5, and Microsoft, of course, which uses Silverlight.
Who else was using HTML5? Well, I started with media sites such as the three-letter networks, other news services, sports sites, and the like, checking 14 of the largest. All used Flash. Then I checked 15 of the top user-generated content (Vimeo, YouTube, Videojug) and video training sites (WordPress.tv, CBT Cafe, Tutorial Paradise), and they were all Flash as well. Sure, you could opt into the HTML5 program in YouTube and Vimeo, but Flash was the default player. 
Then I checked other technology sites, such as Oracle, HP, and Cisco — all Flash. Then I checked some investment houses, such as Vanguard, J.P. Morgan, and Goldman Sachs — all Flash. Then I checked the first 10 of Forbes magazine's list of top 100 innovative companies, which included Salesforce.com, Hindustan Unilever, Monsanto, and Starbucks — all Flash. Then I checked a list of top consulting companies from Northwestern University's Kellogg School of Management, which included Bain, The Boston Consulting Group, Deloitte, and Accenture — Flash, Flash, Flash, and Flash.
Basically, other than Revision3, unless the company had some technology skin in the game, such as Apple and Microsoft, it used Flash. These sites, which include many that live or die based on the quality and deliverability of their video, apparently don't perceive that HTML5 can deliver any competitive benefit that Flash can't.
So what about lighting? Well, every TV network used flat lighting in all the shows I checked, which makes sense, given that shadowed lighting can quickly become undone if the subject turns her head too far to the side. The only company that lighted for shadows in what looked like a live environment was HP. Even Apple, with the familiar videos of product designer Jonathan Ive and others on the executive team, used flat lighting, even on videos that clearly weren't live.
For case studies, testimonials, and other nonlive events, shadowed lighting is much more prevalent. But in a live environment when you have to get it right the first time, keep it simple and go flat.
[This article appears as "Flat and Flash" in the August/September 2012 issue of Streaming Media magazine.]