Here are the free "must-have" apps I install on every Windows computer (and three for-fee tools for deeper analysis). 
I just received a new Dell Precision 7820 server and had to prepare it for video transcoding and analysis. Here are the tools I installed to get up and running. I present the list and links first and then a list with screens. If you're new to the space, you should check them all out.
At the bottom, I present three for-fee tools worth considering for deeper analysis or visualization.
Video Applications
Other Required Installs
Notepad++ – Free, Windows. "Notepad++ is a free (as in "free speech" and also as in "free beer") source code editor and Notepad replacement that supports several languages. Running in the MS Windows environment, its use is governed by GNU General Public License." I'm not much of a scripter, but I do much better in Notepad++ than Notepad.
Python – I have several Python apps developed for me over time that collect metric results from CSV output from VQMT and use FFProbe to retrieve the file bitrate and resolution and post the results to a CSV file. Obviously, they need Python to run.
TeamViewer -Windows/Mac. Free version available though I've licensed. This application lets me access my computers from on-the-road, particularly useful for encoding files on my servers from afar. A pain to install but a joy to use once it's up and running.
Here's more on the video tools with screenshots.
Video Tools with Screenshots
This is MediaInfo, a great and free analysis tool that reveals configuration basics of your encoded files.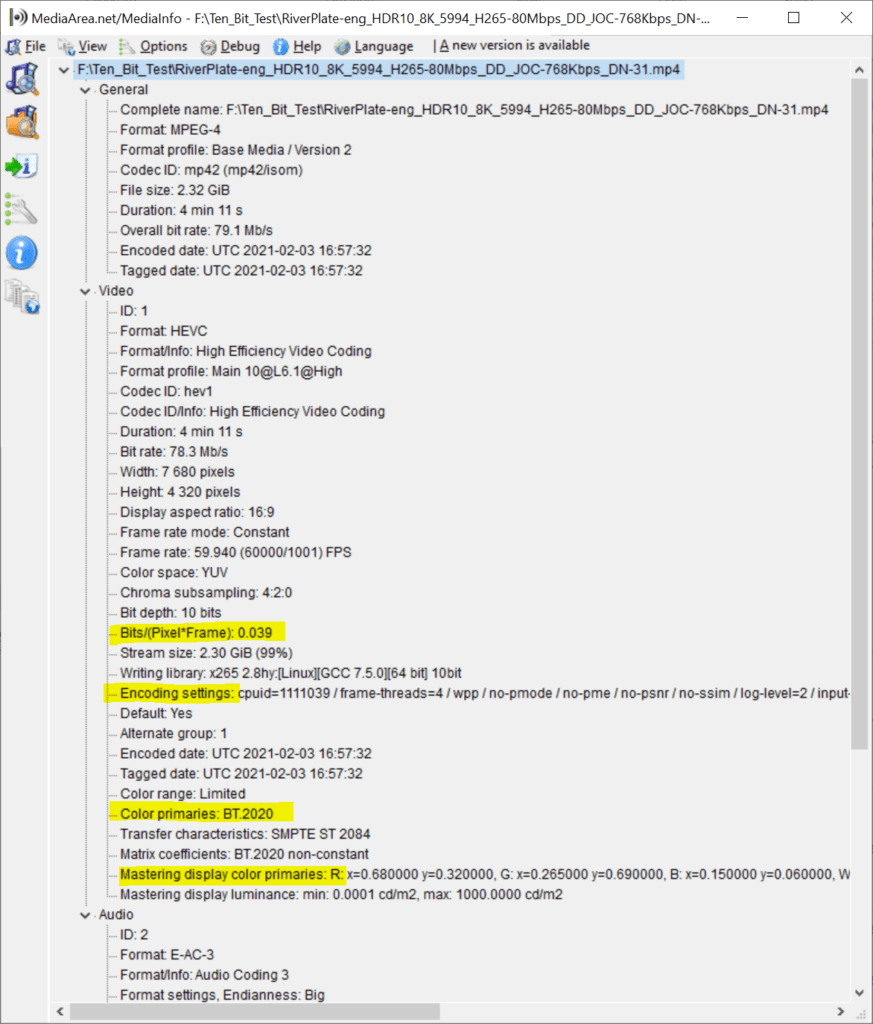 A fabulous tool for viewing the bitrate of H.264 files, but not VP9, HEVC, AV1 or similar.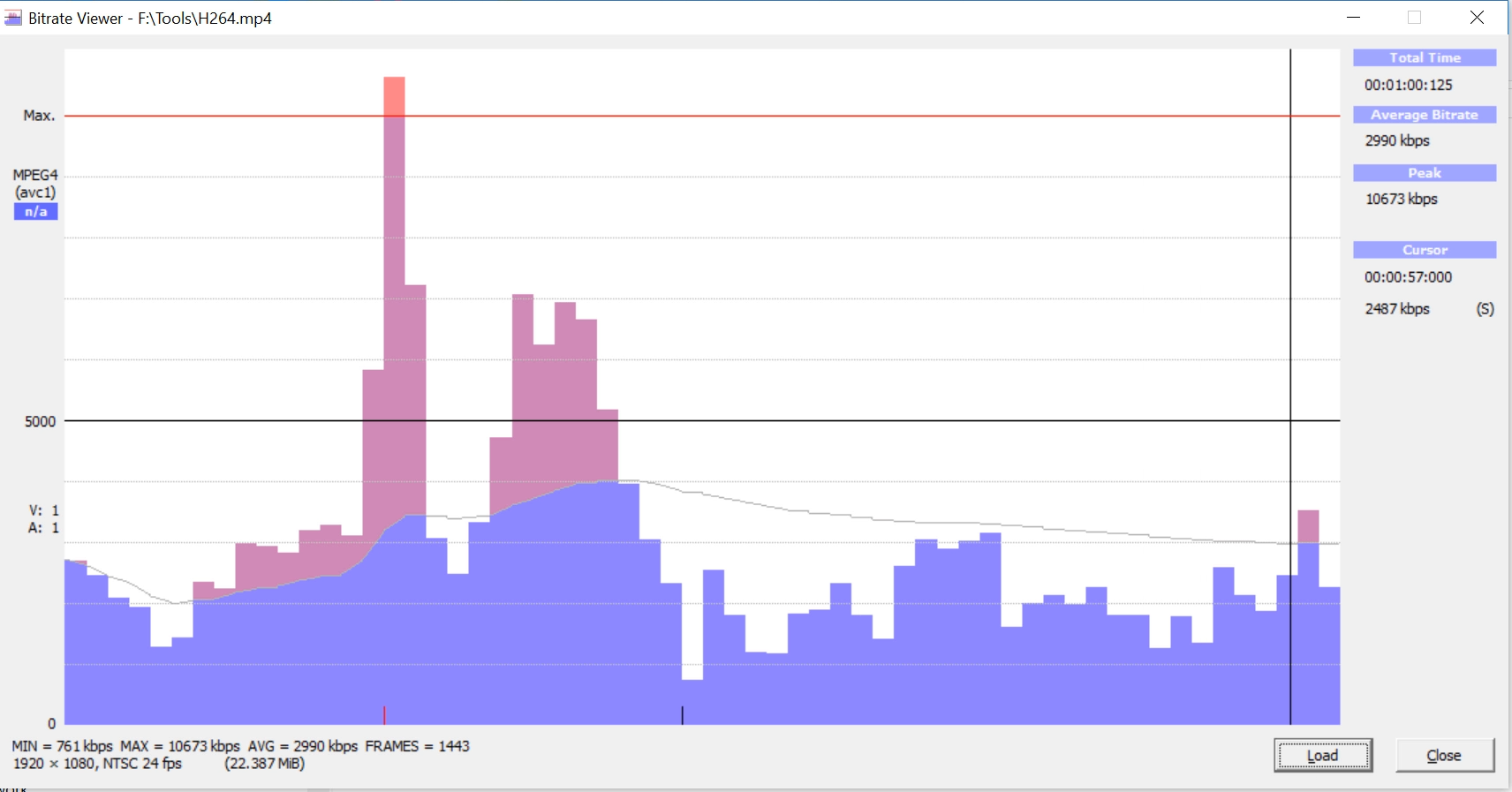 This is the Result Plot view. Click the Show frame button on the lower right and you can view sample frames from the source and all the comparison videos, so you can gauge frame quality for yourself. You can also exclude videos from the graph if you want to compare fewer versions. All this available in the free Windows tool.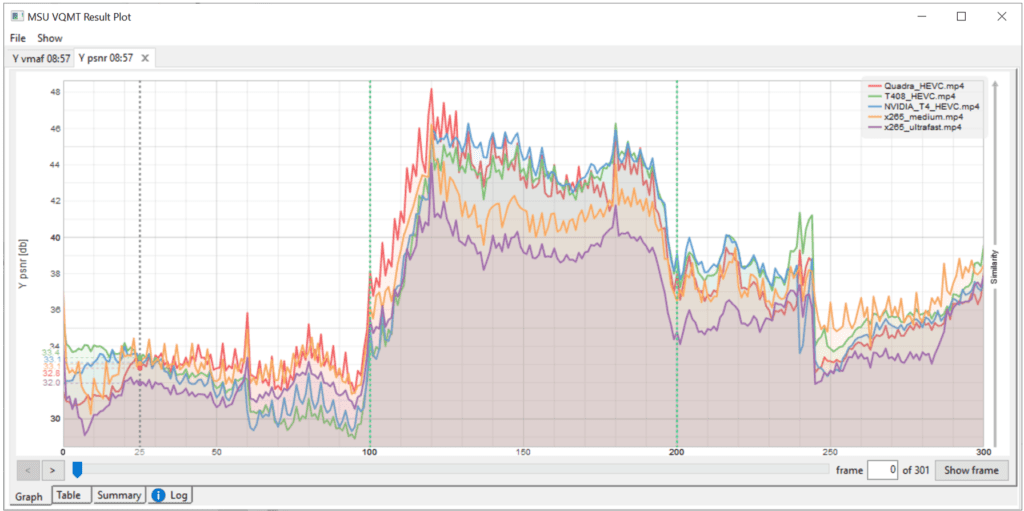 A valuable tool for analyzing files, but I find the graph suboptimal. Still, if you need to analyze HEVC, AV1 and newer codecs that BitrateViewer can't handle, it's your only free choice.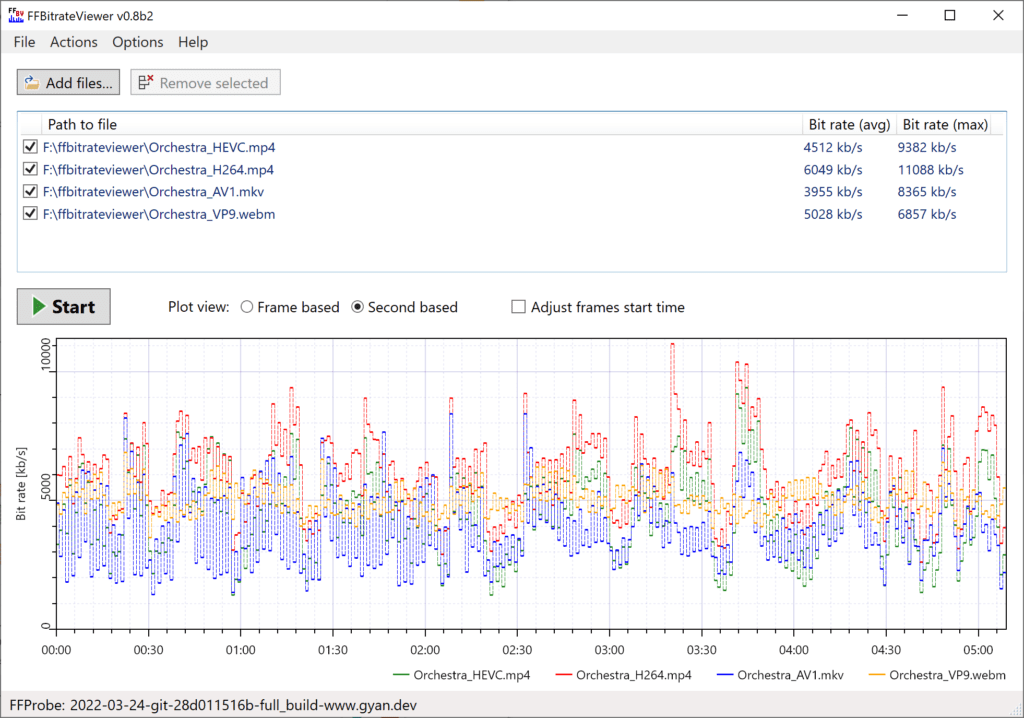 Produces the scores you see below for multiple files. The UI also shows the bitrate of each video to ensure that you're comparing apples-to-apples.

Here's the graph view which is also useful. Hard to believe this graph is from the same programmer who produced the FFBitrateViewer graph shown above.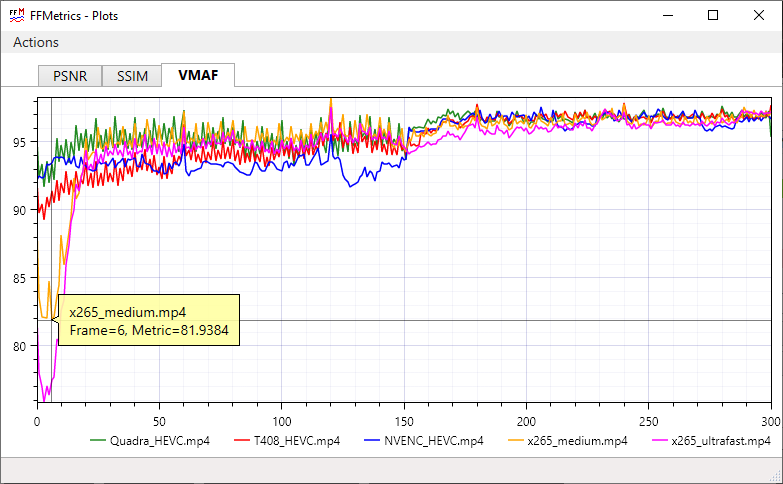 For Fee Tools
I only list free tools (or tools with free versions) above. Other tools that I have on a single machine due to licensing issues and cost include:
Elocard StreamEye – Windows, Mac, Linux. No price listed. "Analysis of the stream structure and down to macroblock structure for inspection of codec parameters. Video quality test software." Really deep file analysis for video engineers developing codecs and encoders.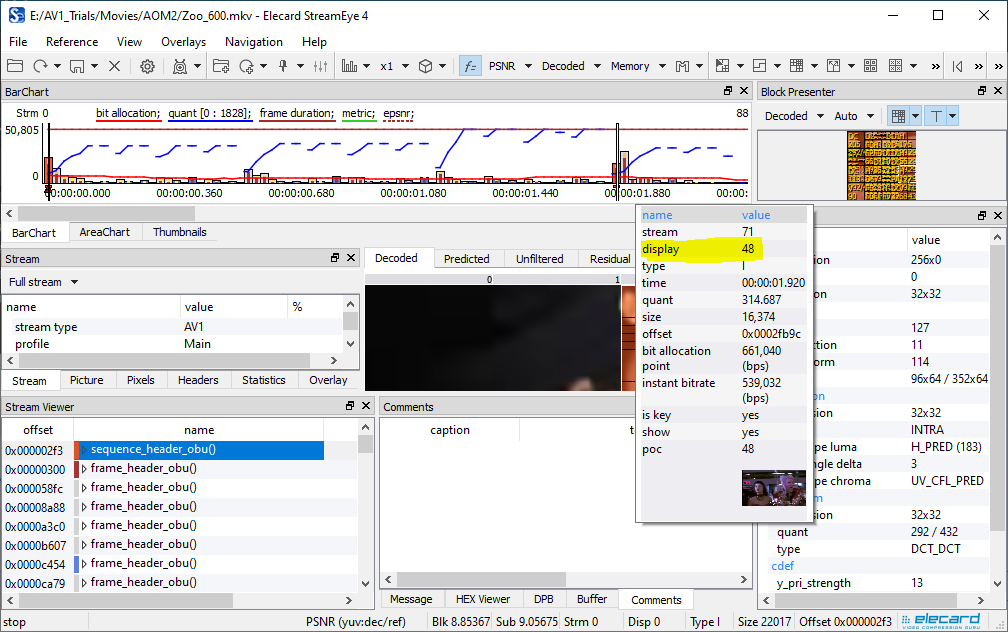 Telestream Switch Pro – $1,059, Windows and Mac. "Play, inspect, QC and correct all your media. The most powerful, multiformat video player & encoder with inspection and correction." Cheaper Switch versions available, but you need the Pro tool for the cool visualizations shown below that are so useful.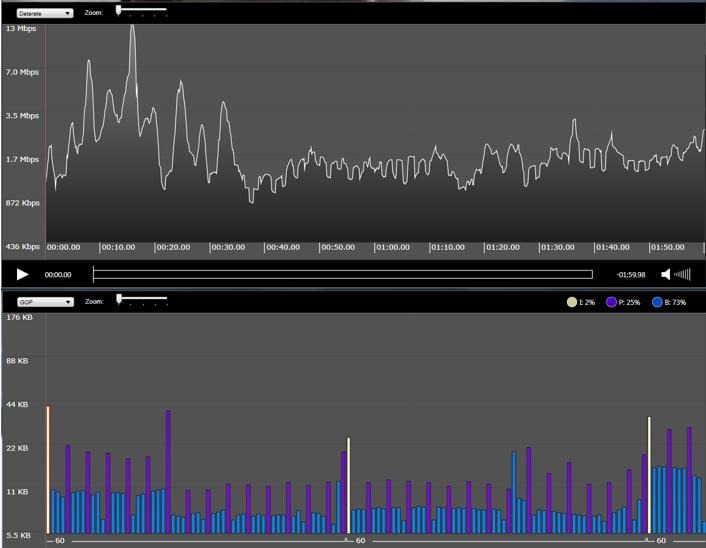 Zond 265 – $1,390. Windows, Linux, Mac, but check OS-related features here. "Visual in-depth analysis of HEVC, AVC, AV1, EVC, and MPEG-2 bitstreams." A really handy tool, but pricey.