Just a quick announcement to let you know that if you're taking a course on the Streaming Learning Center, you can now access lessons via a mobile app. By way of background,  we use a learning management system called Thinkific to host all Streaming Learning Center courses. Thinkific recently launched its new mobile app for iOS and Android that we can offer to our students; here's how to download and access it.
Start by downloading the mobile app from the Apple Store or Google Play Store using this QR Code: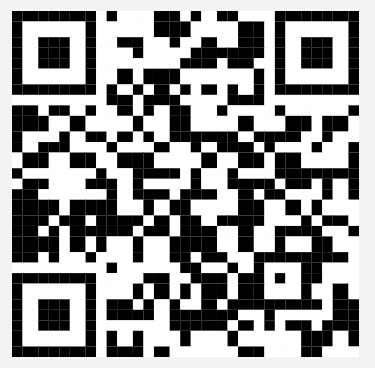 Once you've downloaded the app, log in with your existing credentials to access your enrolled courses. If you have any questions, please check out these Thinkific articles.
How to Install and Log In to the Thinkific Mobile App (Student Resource)
Getting Started With the Mobile App (Student Resource)
Courses in the Mobile App (Student Resource)
In the meantime, it's the season for new hires. If you have any newbies looking for an accessible introduction to streaming media technology and the streaming media market, have them check out my free course, Introduction to Streaming Media, which teaches the fundamental concepts necessary to jumpstart anyone's entry into a streaming media-related position.
The course has about 15 lessons spread over 70 minutes, nice bite-sized chunks. Now that they can access it via a mobile app, they can watch it on their commutes (bus and train, please, not while driving) or anywhere else they get a few minutes to spare.
Getting back to the mobile app, I'd appreciate anyone sharing their experiences with it, good or bad, with me at [email protected]. Here's another link to the free course.