Here's the webinar; links to the handouts are below the video window. Thanks to Corey, Anthony, and John for pulling together the information and delivering three great presentations.
Corey's handout here:
Anthony's handout here:
John's handout here:
Here's the description:
Remote production became a "thing" during the pandemic and it will remain a thing going forward. But what precisely is remote production? What are the options, how do they compare in terms of quality, cost, user experience, and technical complexity? What are the advantages over platforms like Zoom?
Three remote production experts present three alternatives in a standardized format to answer these questions. Speakers are: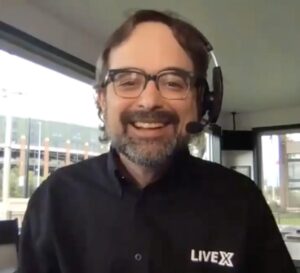 – Corey Behnke, Producer and Co-Founder at Live X, where he has produced the worldwide webcast for New Year's Eve in Times Square for the last ten years. Corey will detail how to produce remote events via manned and Robotic remote-controlled cameras onsite with signals transferred to a central location via 4G/5G and other connections for mixing and streaming in an off-site location.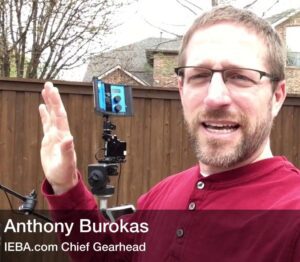 – Anthony Burokas, Head of Streaming for Dallas-based DHD Films, and long-time Contributing Editor for Streaming Media Producer on live production will describe how to do professional productions from your home studio/office with multiple off-site subjects using vMix Call.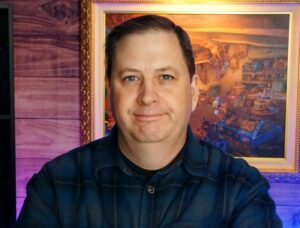 – John Porterfield, Virtual and Video Streaming Events & Sr. Webcast Producer at Social180Group will discuss how to produce events via onsite cameras sending signals to the cloud and mixing and producing with the cloud-based easylive.io service.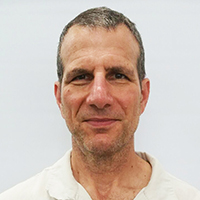 – Jan Ozer, Streaming Learning Center will moderate.
Each speaker will detail their production method and leave about 15 minutes for questions. You'll walk away knowing:
– How the alternatives compare in terms of CAPEX and OPEX
– How they compare in terms of video quality, user experience, and technical complexity
– How they compare to webinar services like Zoom
– The available redundancy options
Speakers will share tips and tricks to help ensure success with their respective production methods and the potholes to avoid.
If you've been looking for a fast and efficient way to learn about available remote production alternatives, you'll find this webinar invaluable.