A recent article in IPWatchdog analyzed HEVC-related patent ownership and found that "only one-third of relevant patents have been declared in patent pools." So, even companies that license from all three pools are at substantial risk of challenges from other IP owners. With a new standard coming, MPEG needs to update its licensing policies, not its technology.
The article was written by Gaurav Agnihotri, a Senior Consultant of Technology Intelligence for CPA Global. As described in the article, the author identified all patents related to HEVC and traced ownership of these patents in the three patent pools.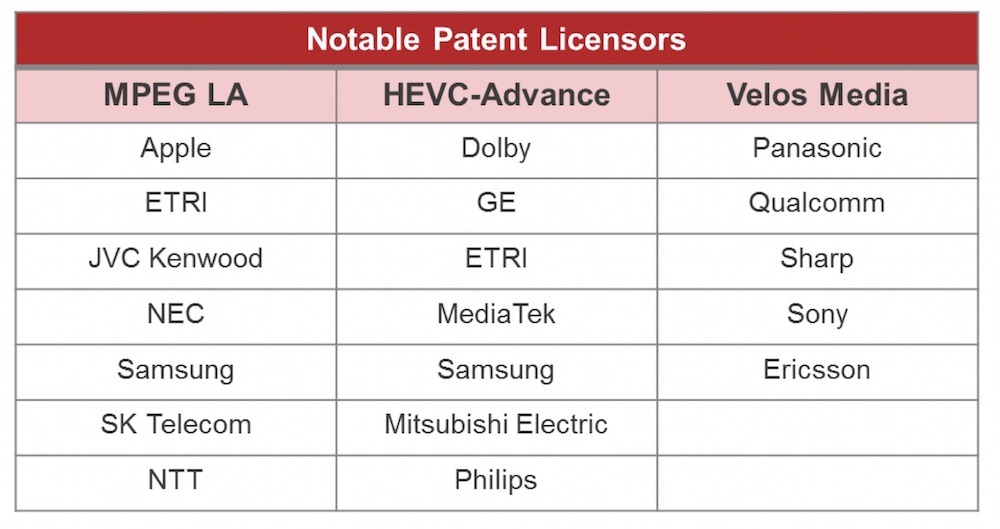 Table 1: Main IP owners in the three patent pools. 
The article found that the three pools include more than 4,200 patent documents in approximately 460 patent families. MPEG LA has 360 patent families, HEVC Advance 73, and Velos Media 27. The authors examined the 460 families and found that 321 were relevant to the 8-Bit (Main) profile of the HEVC standard. This is less than one-third of the 993 patent families identified as relevant to HEVC.
The authors correctly observe that "a device manufacturer may need to purchase multiple licenses from different patent pools – increasing costs by several times – and still not be ensured complete patent protection with some companies still failing to disclose their licensing structures."
The article concludes, "the industry may find it difficult to adopt the HEVC standard with significantly different and complex cost structures surrounding patent pools. With almost two-thirds of relevant patents not covered by patent pools and many pools not transparent about licensing structures, this suggests that adoption rates of this technology may continue to be slow until the situation is clearer."
One comment to the report notes that it's a "good thing [HEVC IP Owners] are already working on H.266 (which in the lab has been shown to reduce bandwidth as much as 40% MORE than H.265)." From my perspective, this misses the point. Einstein famously said that "we can't solve problems by using the same kind of thinking we used when we created them." HEVC's problem isn't the technology; it's the royalty structure. Rolling out a better technology with the same obscure and unmanageable licensing situation will only lead to a similar technology logjam.